Tooltest engineering
Our customers can rent a tool testing system on the 4500 m² company premises in Eicklingen.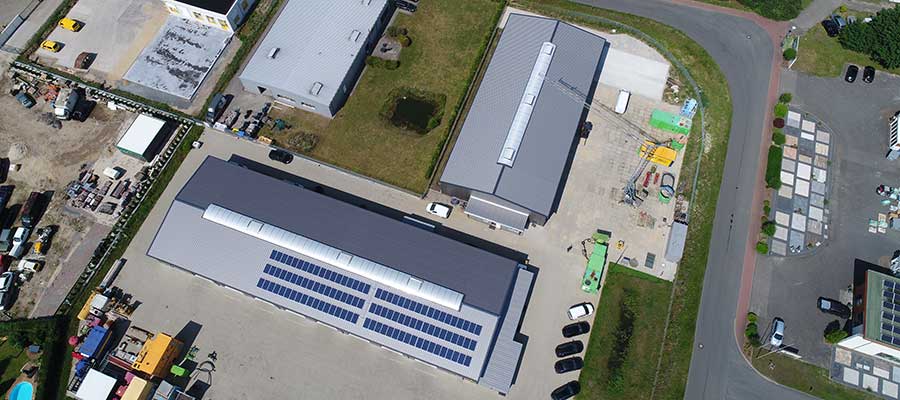 ---
Consisting of a 20 m long, closed at the bottom 20 "(508 mm) steel wall pipe and a 550 kW high pressure pump, downhole tools and high pressure depth pumps can be tested for functionality and wear. Further fields of application are possible according to customer requirements and specifications.
Thanks to our wide range of rental pumps, we at Schmolkamp can realize almost any pumping rate (liters / pressure) that you specify for your test setup. In addition, we are able to respond quickly to changing performance needs. For example, the pump performance can be increased exorbitantly by integrating additional high-pressure pumps and, thanks to our large inventory of different centrifugal pumps, the flow rate can be adapted to your individual requirements.
Of course, internal data recording consisting of pressure, flow and temperature is possible, which we can of course prepare and output as a file.
You can rent all of the additional equipment for a test setup from us: From suction and pressure lines to bladder accumulators to the hopper, our rental equipment offers the right selection for every type of test setup. If you need a processing plant, we can get it from a partner company through our good cooperation. You can also work with flushing and we can organize its professional disposal.
---
A construction crane with a hook height of 18 m is available to simplify the installation and removal of your tools in the test facility, and various forklifts up to 8 tons are available for transport. In addition, you can use locked storage facilities with us.
Our constantly trained specialist staff will be happy to assist you in setting up and carrying out the test.